Bolle Lightshifter Sunglasses Information
Semi-rimless style with a small fit, LIGHTSHIFTER piles up the best of our technologies. Curved temples, vented shield and Phantom lenses have made LIGHTSHIFTER the natural choice for the AG2R La Mondiale pro cycle team.
Weight: 34g
Available in prescription
Adjustable nosepiece
Interchangeable lens
Anti-fog treatment P80+
Anti-scratch treatment
Oleophobic treatment
Thermogrip®
Optical clip compatible
NXT® photochromic lens
Eyesize: A: 136mm B: 57mm, TL: 123 TT: 142mm (See "More Help" tab for full sizing information)

For lens color descriptions, see Bolle Lens Color page.
Bolle Prescription Information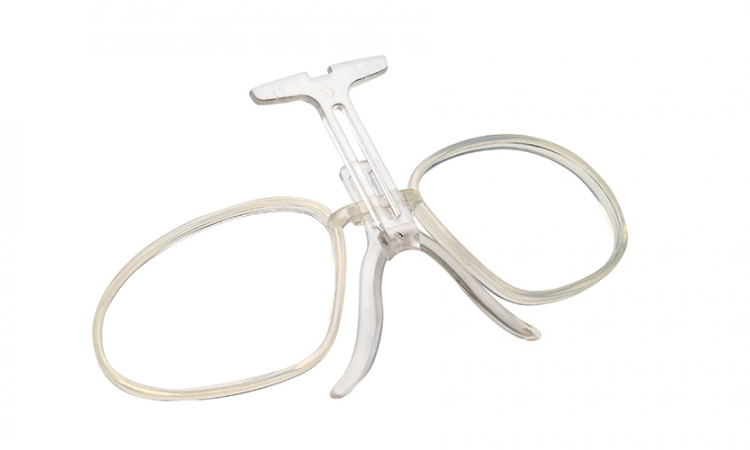 This frame uses a prescription adapter. This is a piece that carries the prescripton and snaps in behind the front lenses of the frame. This allows a high prescription range and is a more affordable option. Available with different lens materials and coatings. Made with ASFSE lab. Estimated processing time: 2 weeks.
Bolle Authentic prescription lenses available. Direct in shield means there will be a cut out in the shield where the prescription will be put in. The whole lens will not be prescription. Lenses will be made with the Bolle Authentic B-Thin design. B-Thin utilizes software that can make the most advanced calculations to create a more customized lens and the ultimate in lightweight optics (Freeform Digital technology is part of this lens). An axial compensation of the prescription takes into account the size of the frame and the wearer's facial anatomy if necessary. This ensures optimum precision, comfort and frame balance for sports glasses. Available in 99% of prescriptions. B-Thin lenses are up to 72% thinner and 45% lighter than other lens technology. Available in polycarbonate and Trivex lens materials. Both are impact resistant but Trivex has slightly better optical clarity. Photochromic (light changing) lenses are only available in Trivex material. Trivex lenses also include backside AR for free. It can be added on to Polycarbonate lens material lenses. Available prescriptions +6.00 to -6.00 total power (sphere plus cylinder) with maximum of 4.00 cylinder power. Minimum PD 58. Estimated processing time: 3 weeks.