Sunglasses Lens Information Ski Goggle Lens Color Information
Bolle Sunglasses Lens Information*
b-20.3 Polycarbonate Lens Material: Our polycarbonate lenses are made from premium grade resin, resulting in a lens that is 20 times more impact resistant than glass and three times lighter, with unrivaled precision and clarity. Available in polarized and no-polarized. Carbo Glas coating protects lenses on both sides of the lens, giving you the protection you need from scratches and other damage. On Polarized Marine styles, a backside Anti-Reflective coating is applied to prevent light from bouncing back directly into the eyes.
b-Clear Lens Material: Offer unrivaled optical quality. Lighter than polycarbonate, these lenses allow for larger designs and fuller coverage giving you enhanced protection from the elements without the added weight that can slow you down. Optically precise: Whether you're on the bike, the track or the trail, crystal clear vision is the key to performing at your best. With glass-like clarity, b-clear lenses dramatically enhance your ability to see what's coming at you. Remarkable impact resistance and protection: b-Clear lenses not only protect you from harmful UV rays, they're built for maximum impact resistance, making sure debris doesn't harm you or hamper your performance.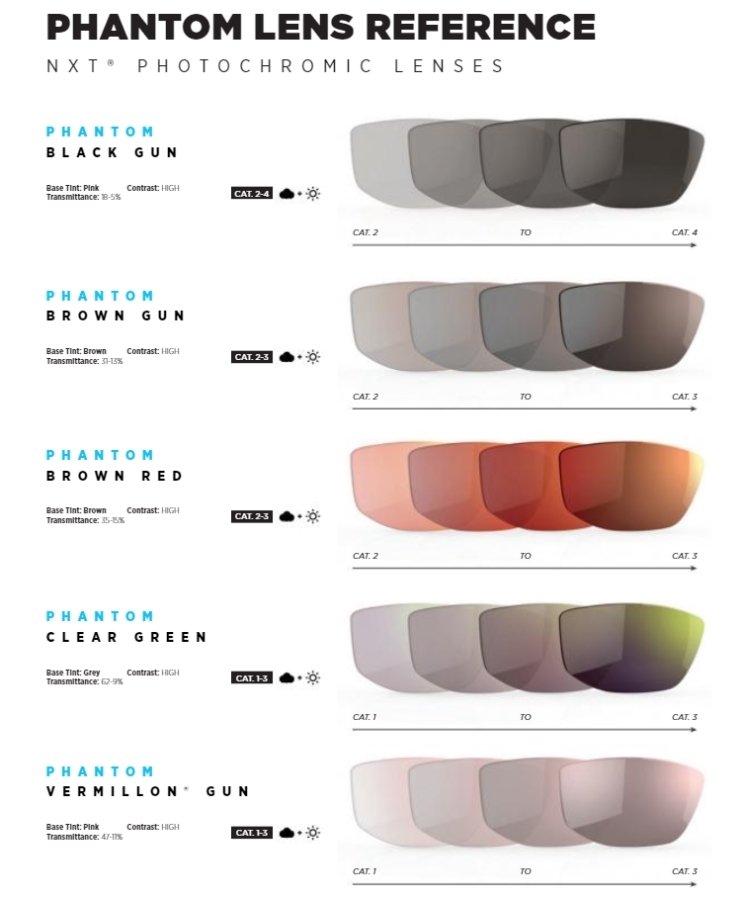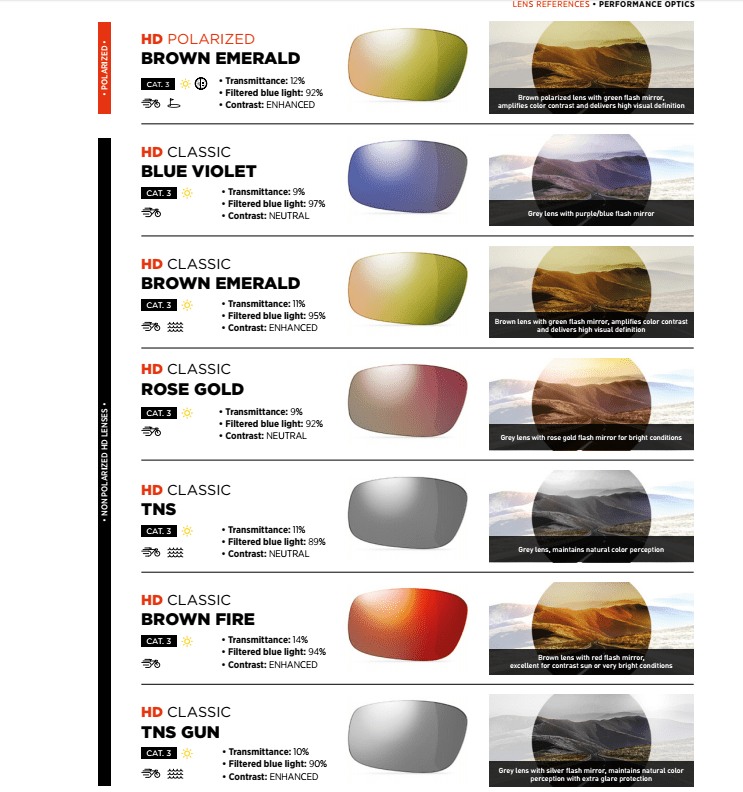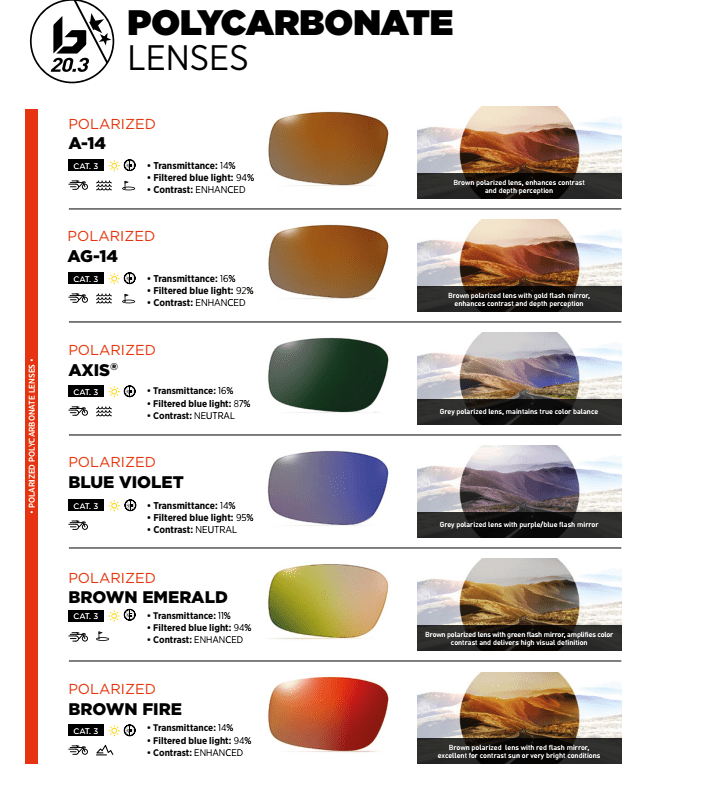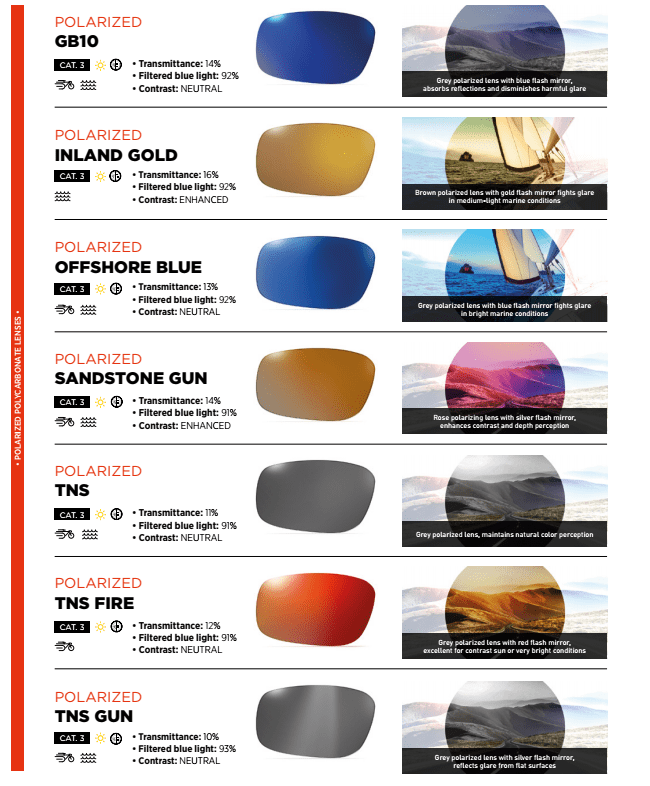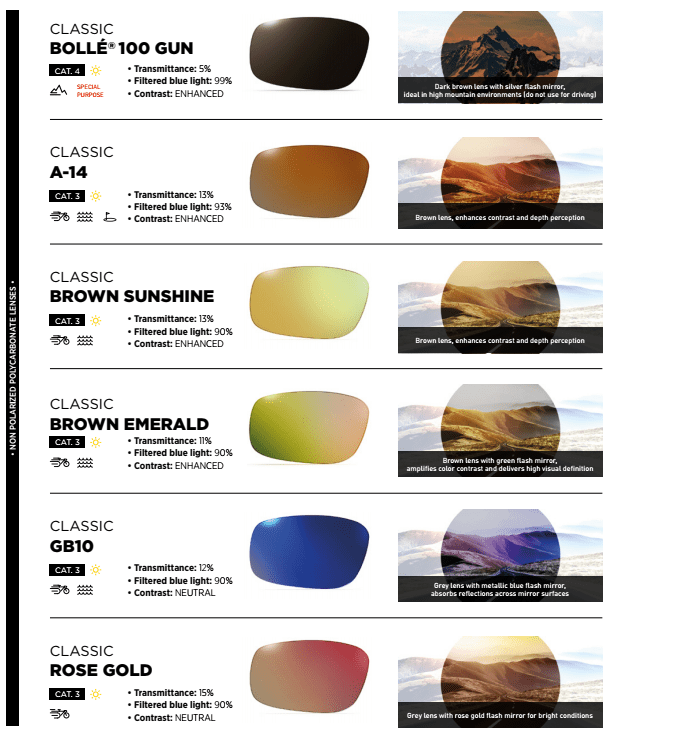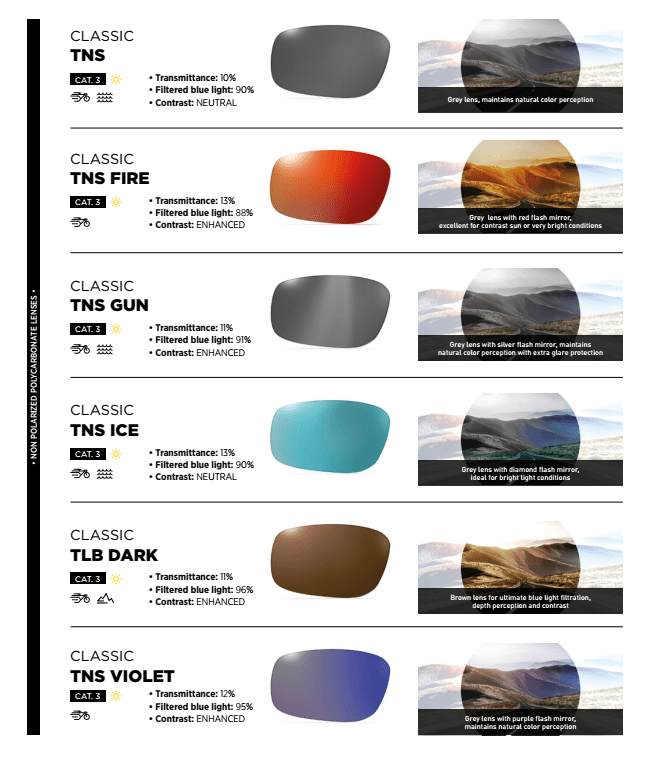 *Note: all lens colors may not be available in all frame styles.
Bolle Ski Goggle Colors
Note: Not all colors may be available for all styles.
Bolle Ski Goggle Colors
Note: Not all colors may be available for all styles.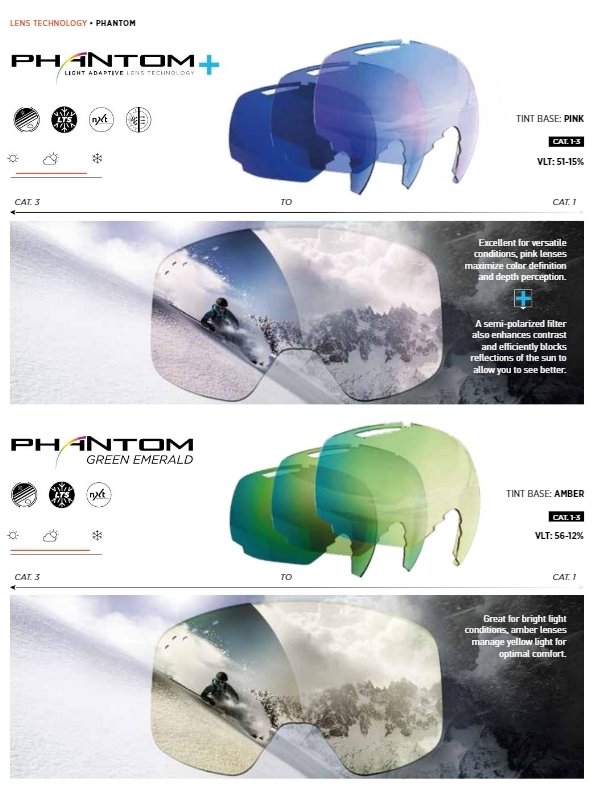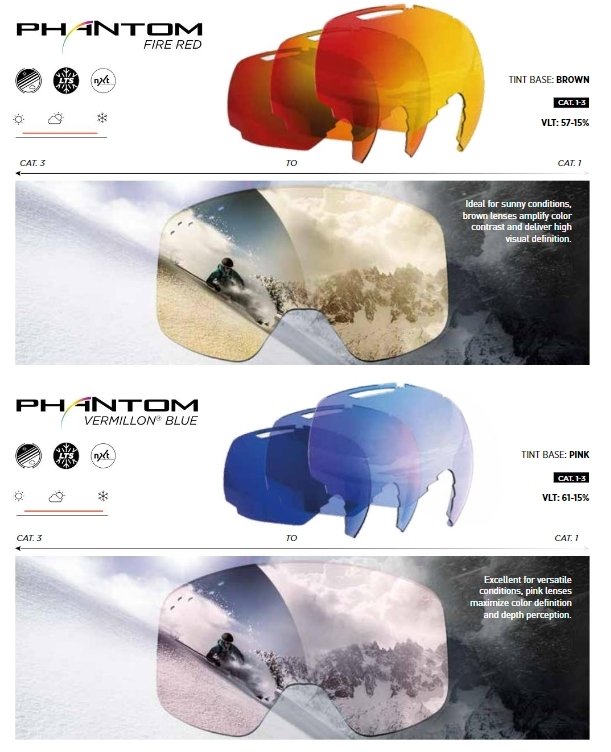 Volt Lens Technology:
EXPERIENCE THE POWER OF COLOR WITH AN EXCEPTIONAL HIGH CONTRAST FILTER
To see colors like never before, you need to test colors like never before. Which is why Bollé used artificial intelligence to evaluate over 20 million color enhancement possibilities. In the end, only one formula provided an incomparable color experience and it's so unique, it is patented. It's called Volt and it now establishes a whole new standard for high contrast lenses.