Bolle Ski Goggle Colors
Note: Not all colors may be available for all styles.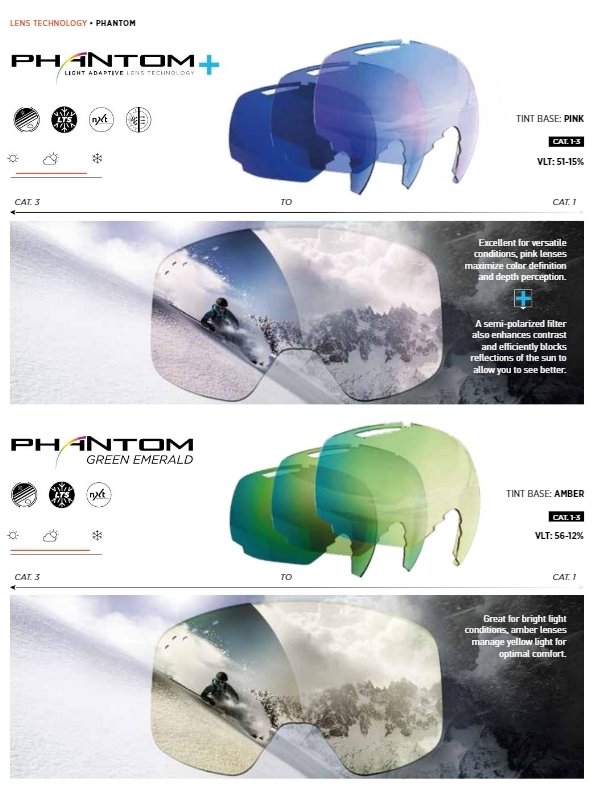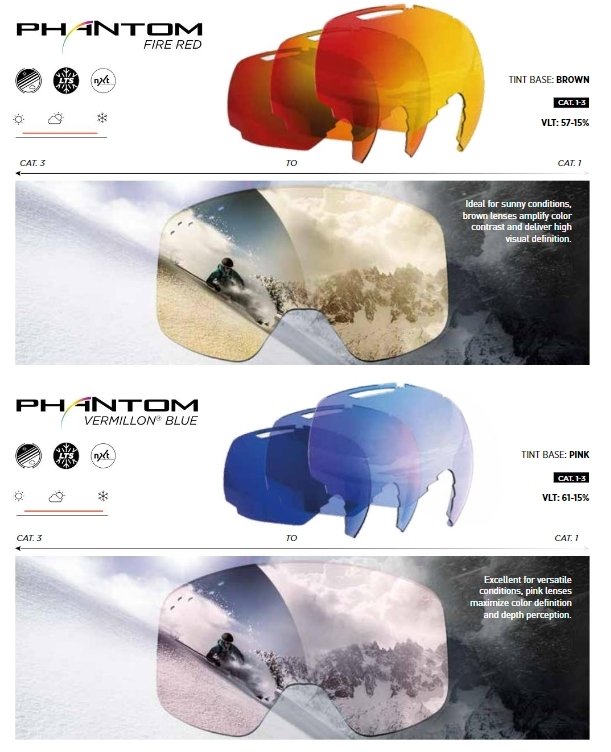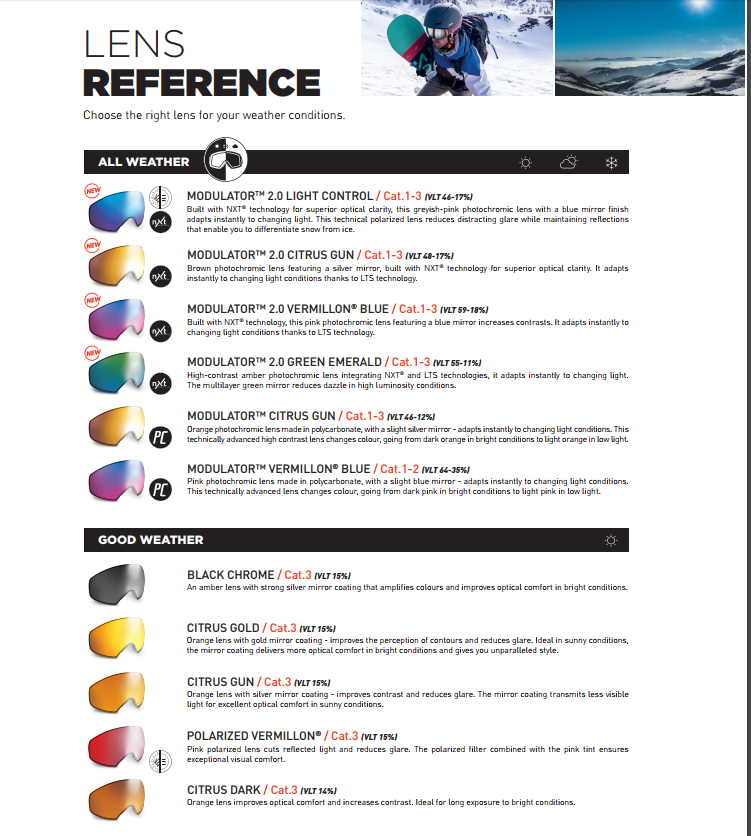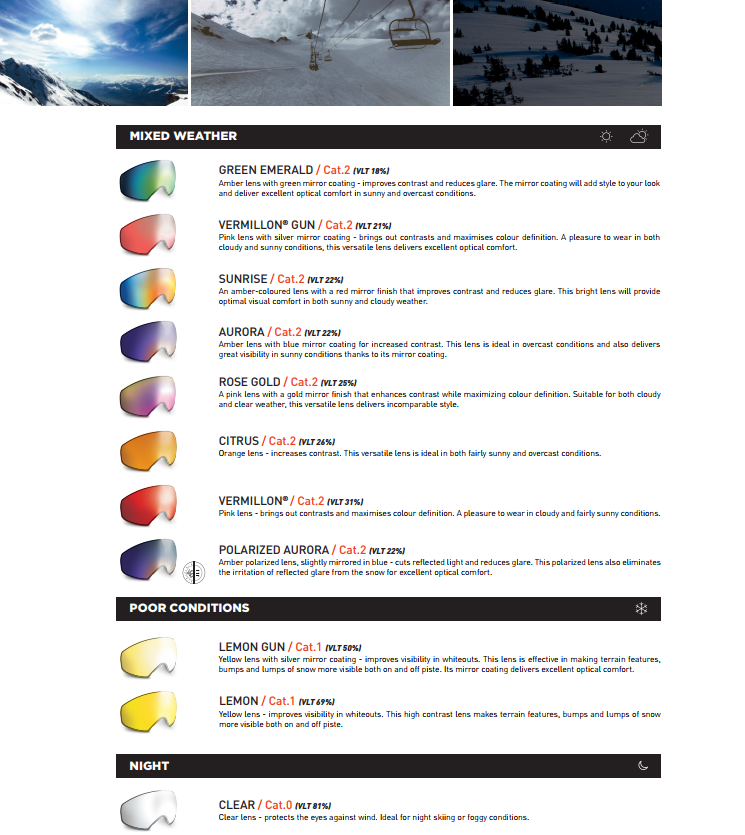 What B-Thin active design is about?
B-Thin active design is the combination of the last cutting edge technologies:
• Software using most advanced algorithms to create customized design at the backside of the lens.
• Compensated power technology.
• Freeform surfacing technology.
• Largest semi-finished lenses 80mm with decentration up to 9mm.
The B-Thin active design lenses have an optical area at the center, followed by a transition zone up to the edge portion.

Originally developed for the most demanding Bollé athletes, B-Thin active design allows 99% of the wearers to get the best of the optical technology:
• Precision: Premium optical clarity
• Protection: Sun and aerodynamic (base 8)
• Security: Best impact resistance
• Comfort: Lightness and equilibrium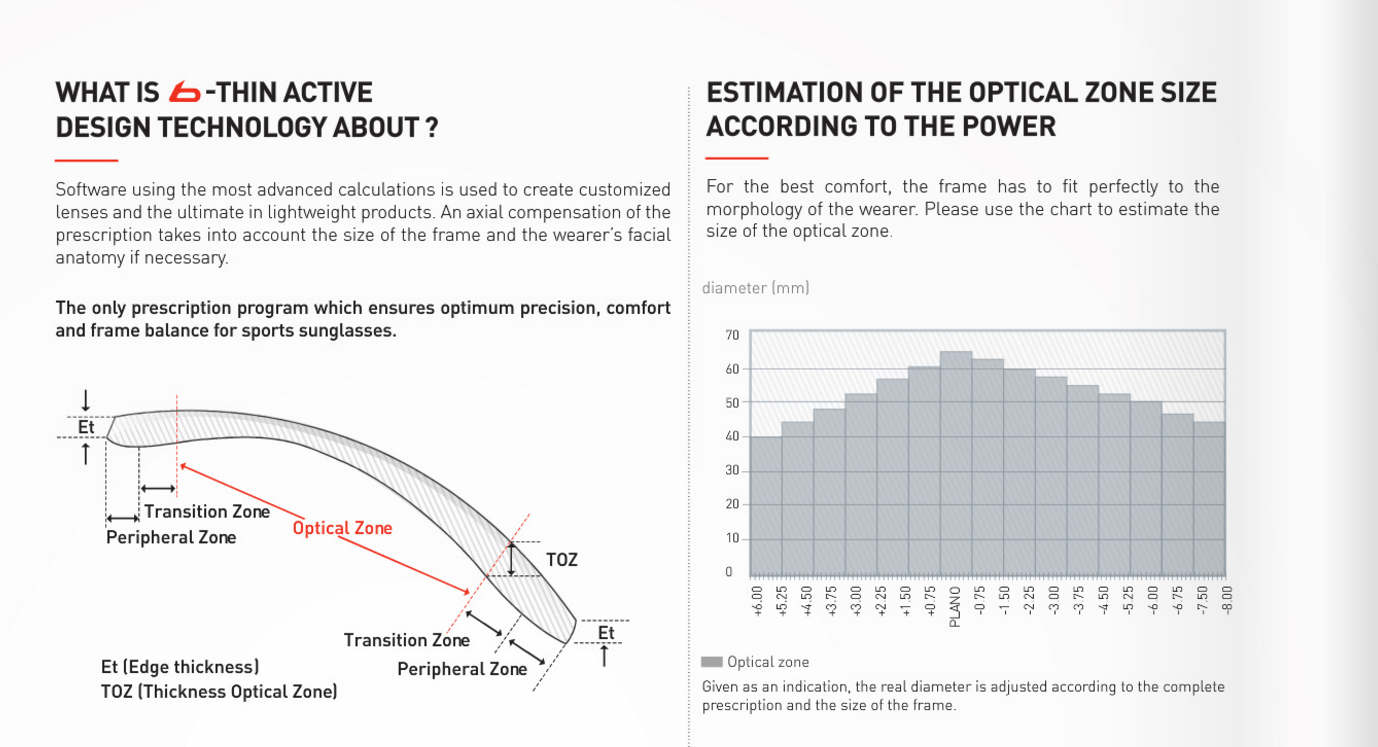 Benefits for the wearer
The cells of the retina consist of 5% cones and 95% rods
Cones : in the center part of the retina, allows the vision of colors and sharpness (max of acuity).
Rods : in the side area, allows scotopic vision (low light conditions) with weak acuity. Very important in the perception of movement coming from the side.(dynamic activities).
The maximum of acuity is located at the center of the Macula. Above 12°, the acuity falls quickly.
Considering the low peripheral acuity, we turn the head to look at an object beyond a zone of +/-15 °.
B-Thin active design respects perfectly the binoculaire vision.
B-Thin active design requires all the competency of the optician.
This is why the algorithm of calculation allowing to surface the transition zone was the object of deepened researches so as to protect the continuity of the vision (no gap of image) by taking into account the retinal acuity and the release of the movement of the head.
Wearers statistics
The regular RX programs offer solutions of 85% of the prescription wearers, B-Thin active design enlarge the potential to 99%.
B-Thin active design : The widest prescription range on 8 base frame in the World.
Available in 2 versions
Polycarbonate
All Trivex RX include Backside AR coating for ultimate performance
Two Progressive Options: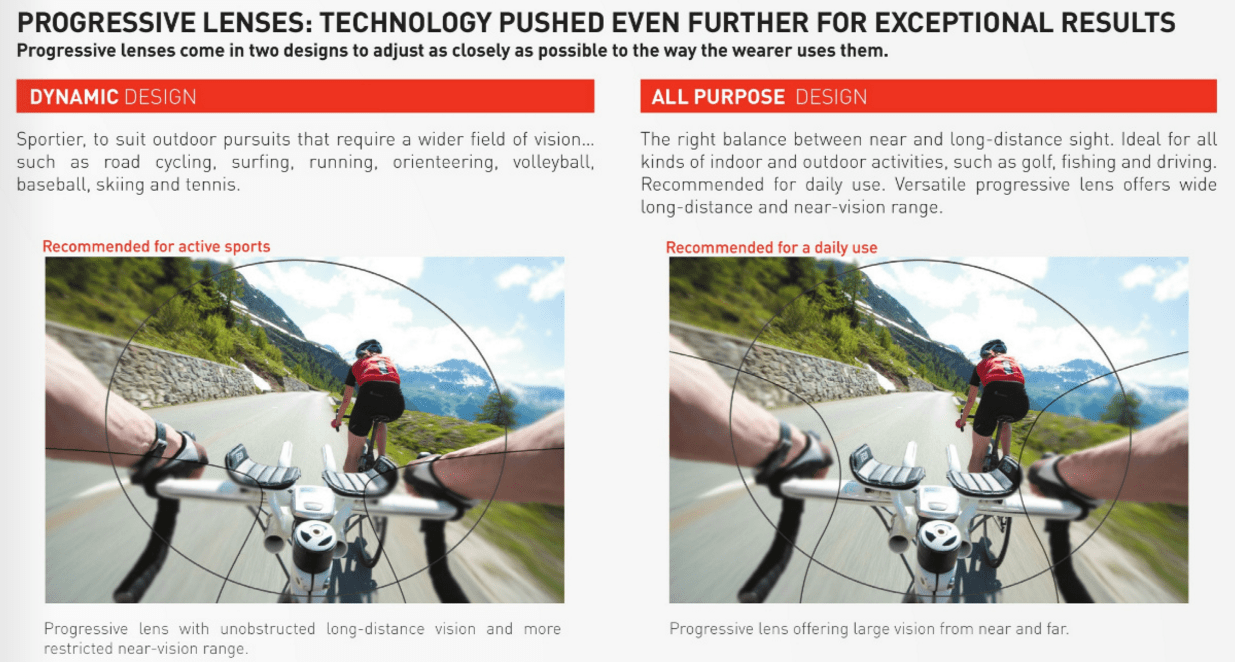 19 references of tints
• Non-polarized
• Polarized
• Photochromic Modulator®
• Tints shades from category from 0 to 4
• Option on polycarbonate : Backside AR, anti-scratch, hydrophobic, hard coated