Julbo Aero Sunglasses Information
The Aero has been designed with the help of world-class ultrarunners and mountain bikers. It's super lightweight (32g) frame offers our new Air link - extra slim & cushion - dampening temple system, 3D fit nosepiece, a wide field of vision, and snug but comfortable fit. It's sleek design optimizes ventilation and air flow and three lens options cover every light condition with great colors to keep you styling. Optical clip available.
Eyesize: A: 132mm B: 46mm, DBL: 14mm, TL: 137mm Weight: 24g
Julbo Prescription Information
2 options for prescription: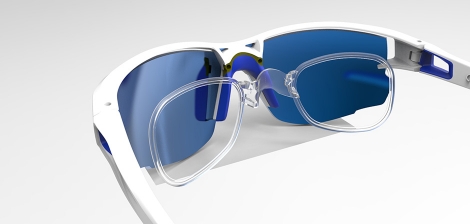 RX Adapter:
This is a piece that carries the prescription and snaps in behind the front lens of the sunglasses. This allows higher prescription availability with the coverage of a large, wrap sunglass lens. It also creates a smaller prescription lens surface area to reduce weight and thickness of prescription lenses. Prescription range +6.00 to -8.00 total power (sphere plus cyliinder). Most popular prescription options listed. Additional coatings can be added on prescription information page. Since insert sits behind goggle lenses, only clear lenses are recommended. Estimated processing time: 5 to 7 working days. Coatings will add a week.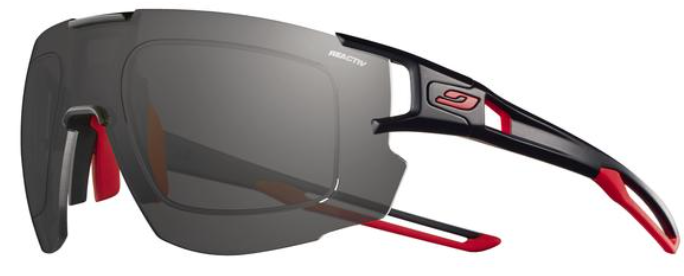 Direct in Shield:
These have cut outs in the lenses where the prescription is inserted into. This is not a separate piece like the insert. These are made directly with Julbo with Julbo lens technology. They are made in France and take 3-4 weeks to make. Coatings cannot be added and prescriptions are limited to +5.00 to -6.00 sphere power with up to 4.00 cylinder (depending on PD)