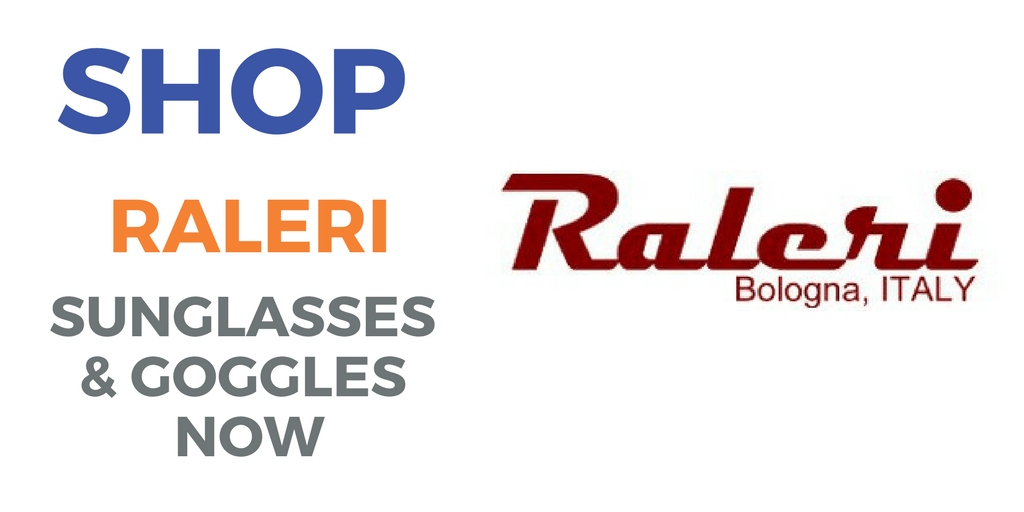 Raleri means Italian design over high technology and of course optic research and development: Day after day we collect ideas around practical needing, some of which become products and some will remain just studies.

We're sportspeople and motorbikers. Our passion, year after year, led us to far places, made us meet unique people living unforgettable experiences. This scenery has always been the driving engine of our research. Raleri was actually born in Bologna during 2008 around the study of a specific product: a dimming visor that would allow the motorbikers to comfortably drive through light and shadow turnover. Nowadays, after many patents, prototypes and studies on materials and technologies, Raleri has become an even more outstanding voice relatively to antimoisture and photosensitive materials, to the vision protection and to the study of new technical solutions.

Other companies had often turned to Raleri skills when searching high technology solutions.This fact gave us the opportunity to grow up to look into making available our solutions in the form of Raleri branded products. This is how our optical product lines were born. The ECOlution family, for example, was born from a surfers niche article, a floating pair of sunglasses, and has become the lifestyle icon of a contemporary and sustainable elegance. Several other Raleri products has a similar story to tell, like the FogStop moisture preventing inserts and the ProRide goggles, used by Italian National Wintersports Federation (FISI) or the sport goggle developed under the World Rugby directions, the only one approved by the International Rugby Board..

Our research of technologies, materials and solutions never stops as we like to innovate and to amaze, but most of all it's because we wish to make your sport and leisure time being more comfortable and safe.
ECOlution is a frame collection (MisterX, StoneSurf, BowMan) inspired by the classic work sunglasses of the 1950s which over the years have become a style icon. The sunglasses collection is extended and enhanced by the RXV models of the prescription glasses collection equipped with the EasyFit lens changing technology. The lightness of bamboo extols those simple designs renovating and enhancing them with softer lines and warm touch feeling. The union between those light and hypo-allergenic frames and the choice of new generation CR39 lenses will give you unique items that will never go unnoticed.
Bamboo Ecolution Line:
The most ecological of the plant fibers, it is a pervasive plant species capable of prodigious growth. As opposed to plastic production its one absorbs CO2. It doesn't depend on oil extraction and it never contributes to deforestation. Lightweight and robust it's also used as scaffolding in the construction of skyscrapers. If you've never tried a pair of bamboo sunglasses you'll be amazed by its natural contact with the skin and extreme lightness. And should they ever accidentally fall into water they will float for few minutes allowing for easy recovery.
Wooden Ecolution Line:
Thanks to the individually colored laminated layers Raleri is proud to introduce its eco-wood sunglasses concept. ECOLution Wooden is a set of reasonably rugged frames that will last their color brilliance for a long time. This technique, similar to that of acetate multilayer glasses, allowed our designers to indulge themselves in a strong personality style that has been widely imitated. The milling is performed on layers arranged with different axes with respect to the shape of the glasses. This process, when performed on different color layers, creates suggestive patterns of colors in the internal portion of the frame. Instead, if layers are in similar colors, the result is a classy grain. This way we created several pairs of trendy sunglasses inspired by evergreen designs renewing and enhancing them with small notes of style.
Koko Mosaic Collection:

THE BYZANTINE MOSAIC

A tile of western culture encased in your glasses temple. The Byzantine mosaic technique, human heritage preserved in the history of art, comes to us from ancient tradition, entirely preserved by the wise hands of Ravenna Academy of Mosaic Masters and, among them, Koko Mosaico studio is a distinguished representative. Now as then, precious metals, glass, plaster, Venetian plaster and marble pebbles, trimmed and placed one by one by expert hands, make up for a colour liturgy that stops time due to their beauty.
LONGBOARD - DESIGN NOTES

LongBoard, the one in the pictures, is a pair of trendy sunglasses that suggest in a funny way an evergreen line renewed and enhanced with small notes of style. Thanks to the individually coloured laminated layers it's possible to build a reasonably rugged frame that will last its colour brilliance for a long time. The precious internal colour effect is due to the vertical layer disposition as they are laminated before milling. The mosaic fantasy creates a gorgeous play of light, giving a contemporary appeal to the glasses. On request, it is possible to customise the mosaic graphic content. A Similar effect in a feminine declination can be achieved putting sun filters on an EasyFit equipped Shirley Koko frame.
Sport and Leisure Line:
Sports & Leisure wrap-around sunglasses are totally Made in Italy . They arise from Raleri sport passion. The frames are made of strong and flexible nylon with different purposes: shape-memory in the sportier and subjected to stress models, high ductility in the models where comfort is more important. For example the outdoor Moogrise models return to its shape even after significant impacts, while the more motorcyclist Marcello desing takes the shape of the head for a top under-helmet comfort. The shatterproof polycarbonate lenses bring an absolutely safe combination. The pearlescent and glossy paint, the color combinations with caramel transparency, the metallization and the digital printing details are expensive finishes usually reserved for fashion frames. Raleri introduced this level of aesthetic presence in the sport sunglasses to reaffirm the primacy, not only technical, of Italian eyewear.
Other products include: