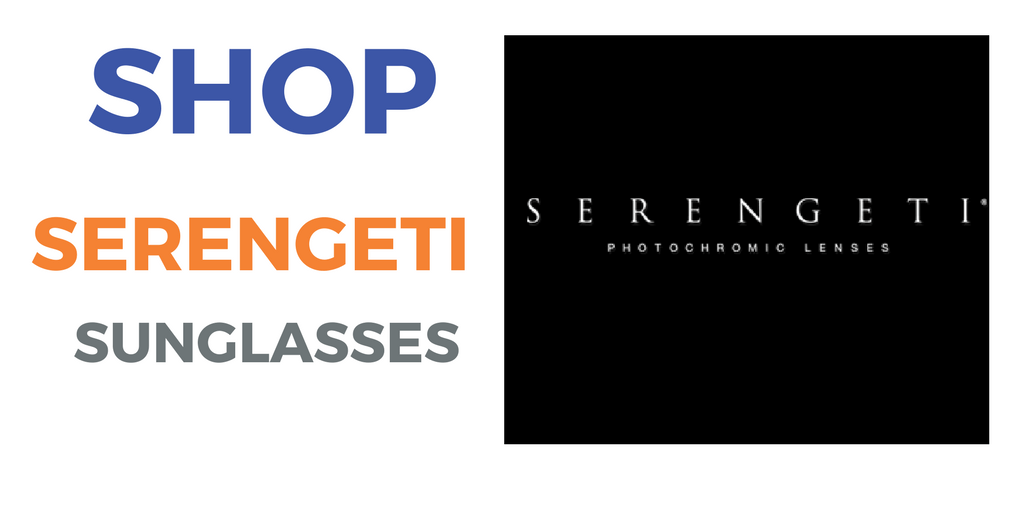 The road worth taking. No where do your eyes experience more dramatic and discomforting change than while driving. Suddenly, shade turns into piercing glare. Sun into blinding snow. Fog into pounding rain. One lens has been specifically designed to help you see better and drive with more control wherever the road may take you. Serengeti. Only Serengeti has our patented "smart" lens technology, Spectral Control®, giving each lens a unique ability to sense and adjust to whatever comes your way. Serengeti puts you on the road to a higher standard. A road where the sun becomes your ally, making everything sharp, and crystal clear. Where your eyes remain relaxed, free from strain and fatigue. Travel with us and discover for yourself how the unseen science of Serengeti can help you own the rays, the haze, the rain--and the road.
The dynamic lens that works with your eyes. Serengeti's patented Spectral Control® System is dynamic, ever-adapting "smart" lens technology works with your eyes to provide the ultimate in comfort and clarity in any situation. Experience it and you'll discover contrast and high definition like you've never known before. In fact, experience it just once and you'll never travel without Serengeti again.
Unrivaled technology is integrated into every Serengeti. The unseen science of Serengeti. You'll own the finest protection and performance available anywhere. Only one brand of sunglasses delivers this caliber of vision. Only Serengeti. Premium UV Protection: Serengeti lenses exceed all government and commercial standards for UVA and UVB. Enjoy greater comfort and clarity. Serengeti's Spectral Control® System provides the highest level of definition at all times. Eliminate glare with Polarization (Strata). Absorbs reflected light waves and reduces eyestrain and fatigue. The right lens for all conditions. Serengeti's photochromatic lenses darken in bright sunlight for superior definition and lighten in overcast conditions for needed contrast. Superior scratch resistance: Distortion-free, precision ground and polished optical glass that can last a lifetime. Eliminate eyestrain and fatigue. No more "blue blur". Serengeti lenses filter troublesome blue light waves. A perfect prescription: Serengeti offers most of its advanced lenses for prescription wear (available in Drivers, Drivers Gradient and Sedona). Award winning frames: The height of innovation and style. Also designed for superior comfort and to help reduce facial fatigue.
Every masterpiece deserves the perfect frame, and Serengeti lenses are no exception. Serengeti Eyewear delivers with award-winning, ergonomically-designed frames that flatter your face with styles that range from classic to cutting edge. Our incredibly lightweight yet rugged frames are crafted from the world's finest materials including stainless steel, nickel-silver, monel, graphite, nylon, cellulose acetate, and--new this year as a Sererengeti element--titanium.
Flexible, fully-adjustable temples prevent headaches and eyestrain caused by poor fit. The corrosion-resistant surface of every frame is hand-finished and hand polished.
Optical-quality, precision-milled hinges with self-locking screws deliver lasting durability. Specially contoured, sculpted silicone nosepads reduce strain for a more comfortable fit.
SERENGETI® Signature Hinge

Our most innovative hinge yet features lost-wax casting, an intricate method of craftsmanship used in the making of fine jewelry and art. It's a process that requires the use of only the finest metals and alloys. The Signature Hinge is beautifully crafted of copper beryllium and engineered with screws that are exceptionally strong and secure. Hinge components are created by lost-wax casting, also known as cire pirdue, a 5,000-year-old process used to craft intricate works of jewelry and art. Its use dates back to ancient Rome and Egypt. The specially engineered screw is superior to traditional screws, thanks to its durable stainless steel construction and Torx.

Standard Hinge

Our premium spring hinges allow temples to gently hug any face shape for a custom fit. The Internal Spring Hinge features a spring-hinge mechanism, carefully concealed inside the temple. The Mono Block Spring Hinges are crafted from a single component with no soldering of parts creating superior durability.

Wire-Flex Hinge

Designed to bend to the contours of your face, Wire-Flex features a flexible and strong blend of nickel, silver and stainless steel. The result is a comfortable fit that feels truly customized. Wire-Flex is featured within styles in the Flex Series.

S-Flex™ Hinge

The revolutionary S-Flex design employs a mix of monel and beta titanium metals for a durable, lightweight frame. The "S"-shaped temple design provides a snug fit and unparalleled comfort. S-Flex is featured within styles in the Flex Series.

Adjustable, Optical Nose Pads and Temple Tips

Nose pads can be adjusted to fit every nose bridge comfortably, and adjustable temple tips allow for a snug fit behind the ears. The Megol nose pads and temple tips absorb moisture, keeping frames securely in place. Our silicone nose pads are adjustable for a comfortable fit. The Acetate temples are pliable when warmed, allowing for a more customized fit.

Trivex® Frame Material

At half the weight of other sunglasses, Trivex perfectly combines the performance demands of adventurous travelers with true all-day comfort. It's all thanks to nitrogen infusion, which allows the material to comfortably conform to your head without degradation, while also accommodating a wide range of colors and styles. Trivex is featured within styles in the Genus Collection.

Nylon Frame Material

Using only the highest-quality injected nylon for superior durability, these fashionable frames have the added benefit of being exceptionally light, chemically resistant, extremely flexible and comfortable. Nylon is featured within styles in the Classic, Cosmopolitan and Serengeti® Sport Series.

Acetate Frame Material

All natural and produced from cotton, Cellulose Acetate is not only lightweight, but it can be made into beautiful patterns and brilliant hues. Pliable when heated, it is ideal for custom fitting. Acetate is featured within styles in the Cosmopolitan Series.

Titanium Frame Material

Beta Titanium is lightweight, strong, highly flexible and ideal for use in temples because it expands the fit range of the sunglass. So you're not only ensured a durable pair of glasses, but also a comfortable, secure and customized fit. Titanium is featured within styles in the Classic Series.

Titanium/Acetate Frame Material

Titanium frames are 25% lighter than traditional alloys with unmatched durability. The technical benefits of titanium and rich sophisticated aesthetic of acetate make for a frame collection that is truly distinguished. Titanium/Acetate is featured within styles in the Flex and Cosmopolitan Series.

Memory Metal Frame Material

Made from corrosion-resistant and hypoallergenic titanium alloy, the frames are 25% lighter than standard alloy and can return to their original shape when bent or twisted. Memory Metal is featured within styles in the Flex Series.
Lens Information
Drivers are constantly adapting to changing conditions, forced to react to the uncertainty of the sun, clouds and glare. Serengeti eyewear helps you take control of your view of the road. Our proprietary Spectral Control System selectively filters certain colors in the visible light spectrum, creating a high definition view. All while constantly adjusting to changing bright and low light conditions with our advanced photochromic lenses. Let Serengeti take control, so you can concentrate on the road ahead.
Lens Materials:
Lenses are made in two different lens materials:

Ultra Light Glass: Borosilicate optical glass from Corning, which can withstand extreme temperature changes. The lenses are chemically tempered to ensure scratch and impact resistance, then ground to perfection. Lenses are also treated with a unique coating that protects the edges, all while being monitored by a technician who examines every lens by hand to ensure the highest quality. Staying true to Serengeti's commitment to craftsmanship, Serengeti gives unparalleled attention to detail throughout every phase of the lens-making process. 20% lighter and thinner than regular glass, the ultra-light glass lens is the most optically superior lens on the market. Hydrogen fuled Lehr furnaces fuse each lens with the Photochromic and Spectral Control technologies, with varying temperatures determining the proprietary lens color.
Polar PHD Lens: Built with NXT technology and made from Trivex material which is 75% lighter than glass and 10% lighter than polycarbonate. Trivex was adapted from fighter jet canopies and helicopter windshields that were designed to withstand extreme impact and temperature changes. Hydro and oleophobic coatings help to repel water, fingerprints and debris while an anti-reflective coating absorbs glare to eliminate backside reflections.
Lens colors:
Note: Not all colors available in all frames.
Drivers Photochromic Lenses


The amber-colored Drivers lens is particularly well suited for driving. That's because it enhances colors and contrast, lightening and darkening for optimal light transmission in any driving condition. It's also engineered to transmit more red, yellow and green colors, making it ideal for identifying stoplights. And thanks to its ability to relax your eye muscles, the Drivers lens helps reduce stress and fatigue while driving. Available in ultra-light glass.




Drivers Glass

24% Transmittance Lightened Lens , 9% transmittance when darkened

89% Blue Light Blocked Lightened Lens, 95% blue light blocked when darkened

Drivers Polarized Photochromic
Lenses




Same features as the original Drives lens but with a polarized filter for extra glare control. Available in ultra-light glass and PhD lenses.

Polarized Glass

18% Transmittance Lightened Lens, 10% transmittance when darkened

93% Blue Light Blocked Lightened Lens, 96% blue light blocked when darkened

Polarized PhD (NXT)

21% Transmittance Lightened Lens , 9% transmittance when darkened




92% Blue Light Blocked Lightened Lens , 96% blue light blocked when darkened

Drivers Gradient Photochromic
Lenses

The Drivers Gradient lens is darker at the top and lighter at the bottom, a feature designed to block glare from above to provide a clear view of the dashboard below. Drivers Gradient is the preferred choice of pilots as they can see detail at great distance while easily scanning the instruments in front of them.

Non-Polarized Glass

24% Transmittance Lightened Lens, 9% Transmmittance when darkened




84% Blue Light Blocked Lightened Lens, 95% blue light blocked when darkened

Drivers Gold Photochromic
Lenses

This lens has all the benefits of our signature Drivers lens, along with a stylish gold-flash mirror that reflects visible and infrared wavelengths, which can be damaging to the eye. Available in polarized ultra-light glass and Polar PhD lenses.

16% Transmittance Lightened Lens, 11% transmittance when darkened

90% Blue Light Blocked Lightened Lens, 96% Blue light blocked when darkened

Polarized Phd

21% Transmittance Lightened Lens, 9% Transmittance when darkened




92% Blue Light Blocked Lightened Lens, 96% Blue light blocked when darkened

555nm Photochromic Lenses

The 555nm lens gets its name from the 555 nanometer center of the visible color spectrum of light, the point where the human eye sees the easiest and most comfortably. Ideal for bright light conditions, the photochromic 555nm lens manages yellow and green light transmission to cool and relax the eyes. The light silver mirror coating further reduces eyestrain by acting as a protective shield against glare. Available in ultra-light glass.




Non-Polarized Glass

15% Transmittance Lightened Lens, 9% Transmittance when darkened

89% Blue Light Blocked Lightened Lens, 96% Blue light blocked when darkened

555nm
Photochromic Polarized Lenses




Same features as 555nm lenses with but extra polarized filter for greater glare control.

Polarized Glass

15% Transmittance Lightened Lens, 8% Transmittance when darkened

92% Blue Light Blocked Lightened Lens, 95% blue light blocked when darkened

Polarized Phd (NXT )

20% Transmittance Lightened Lens, 9% Transmittance when darkened

88% Blue Light Blocked Lightened Lens, 95% Blue light blocked when darkened

555nm Blue

Same 555nm lens with a reflective blue coating that blocks more light, adding to the lens' eye-protecting capabilities. Available in Polarized ultra-light glass and Polar PhD lenses.

Polarized Glass:

25% Transmittance lightened lens, 16% transmittance when darkened

89% Blue Light Blocked Lightened Lens, 93% blue light blocked when darkened

Polar PhD:

19% Transmittance Lightened Lens, 8.5% Transmittance when darkened

89% Blue Light Blocked Lightened Lens, 95% blue light blocked when darkened

CPG Photochromic
Lenses




CPG (Cool Photo Gray) lens is designed to reduce harsh glare in all weather conditions with any color enhancement. Its polarization also further protects and comforts your eyes. Available in Polar PhD lens material.

Polar PhD:

21% Transmittance lightened lens, 9% transmittance when darkened

83% Blue Light Blocked Lightened Lens, 93% blue light blocked when darkened

Sedona Lenses




Ideal for snowy surroundings, this unique rose-colored lens provides a remarkable high contrast view in the harshest light conditions. Available in polarized ultra-light glass and Polar PhD lenses.

Polarized Glass

16% Transmittance Lightened Lens, 9% Transmittance when darkened

90% Blue Light Blocked Lightened Lens, 94% blue light blocked when darkened

Polarized Phd (NXT )

16% Transmittance Lightened Lens, 10% Transmittance when darkened

88% Blue Light Blocked Lightened Lens, 93% Blue light blocked when darkened