Tusa Tina Dive Mask Information
The M1002 Tina Mask is the latest design to come from Freedom Technology. It is a low profile 1-window mask which includes a crystal accent and accessory dock for personalization.
Low profile 1-window design
Equipped with Freedom Technology
Crystal accent
Accessory dock for personalization
Colors: Bougainvillea Pink (BP), Light Blue (LB), Pink Quartz (PQ)
Black Silicone:Black (QB-BK)
Tusa Prescription Lens Options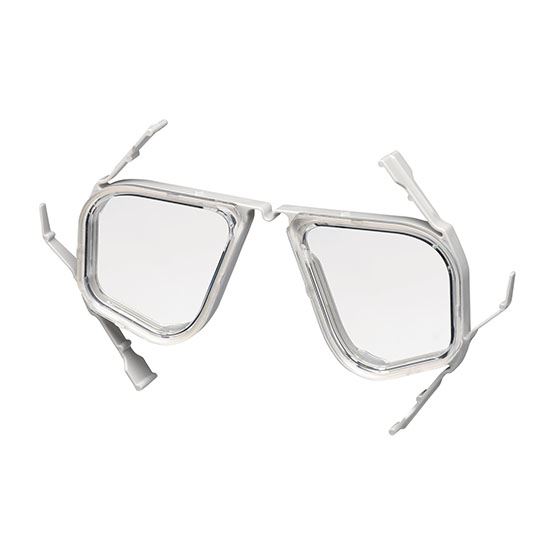 The UA0510 corrective lenses with Universal Optical Frame are for all TUSA Sport masks. Available with a frame and pair of same diopter lenses -2.0, -3.0, -4.0, -5.0,.
For custom prescription lenses, we use a generic prescription insert that suction cup inside. Prescription lenses are an add on. Most popular prescription lenses listed. Prescription lens prices quoted are for a pair of lenses with prescriptions up to 6.00 diopters cylinder, up to 2.00 diopter cylinder. Higher prescriptions will incur additional power charges. For other lens options such as high index lenses (recommended on powers over 8.00 as thick lenses may push against facial bones), and more, see prescription information page. No prescription limitations. Estimated time frame for prescription: 5 to 7 working days. Anti-fog coating includes heavy duty scratch coating and is recommended on this product. Fog coatings will add 3-5 days to processing time.